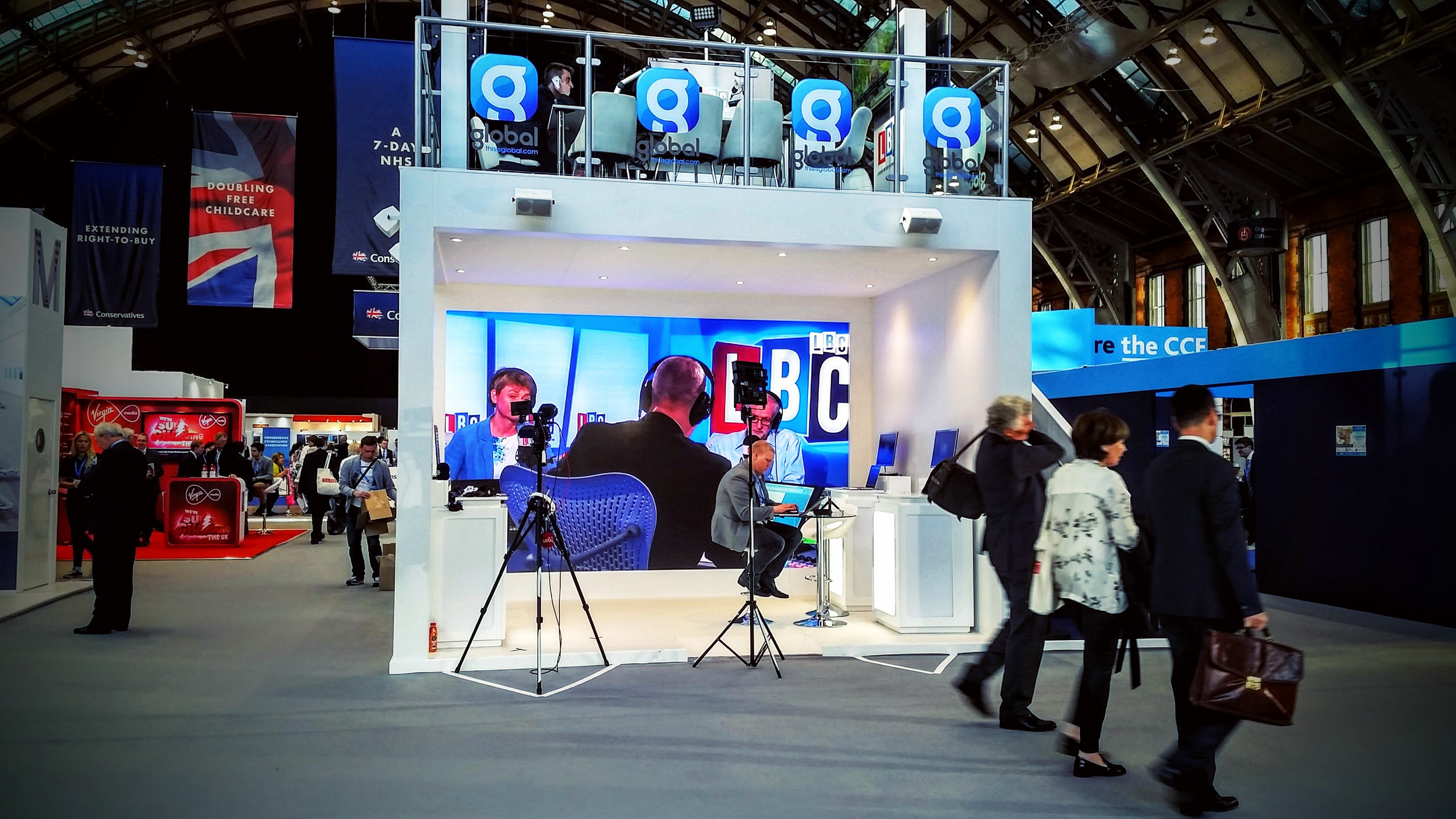 This is Global own Heart FM, Capital Radio, LBC and Classic to name a few and they were interested in recording the Conservative Party Conference in Manchester.
I recently was contacted by This is Global to film some interviews for them. It was a straight forward shoot where I would setup static with a broadcast camera and capture audio straight into the camera. Normally I would record separately onto an external recorder but this is real world filming and a journalistic filming approach was needed for me to film over 30 interviews during a 2 day conference.
My setup was simple with a Canon XF105 broadcast video camera, Rode Shotgun mic, Interview Mic, Headphones and a 600 LED Light and gels. Originally I had brought in Sennheiser Wireless Mics but the client were happy with a hand mic as it had their logo on and so we got ready for our interviewees to appear.
Below is one of the short video interviews I shot and this is straight out of the camera as I assumed the Video Editor on location would dial in some color balance over the 2 days. The main issue would be the large plasma screen in the background which had to be exposed first so as not to bleed into the interviewee's and once I set this up I used the main 600 LED Light against the ambient background. To finish off the lighting of their other side of face I used my portable 125 LED Top Light with some black tin wrap to direct it.
I think the main issue on filming in a busy party conference is having to constantly move video camera and lights between interviews as its a working stand this was performed numerous times and in some part I am glad that I did not have to attach a wireless Audio Mic as well.