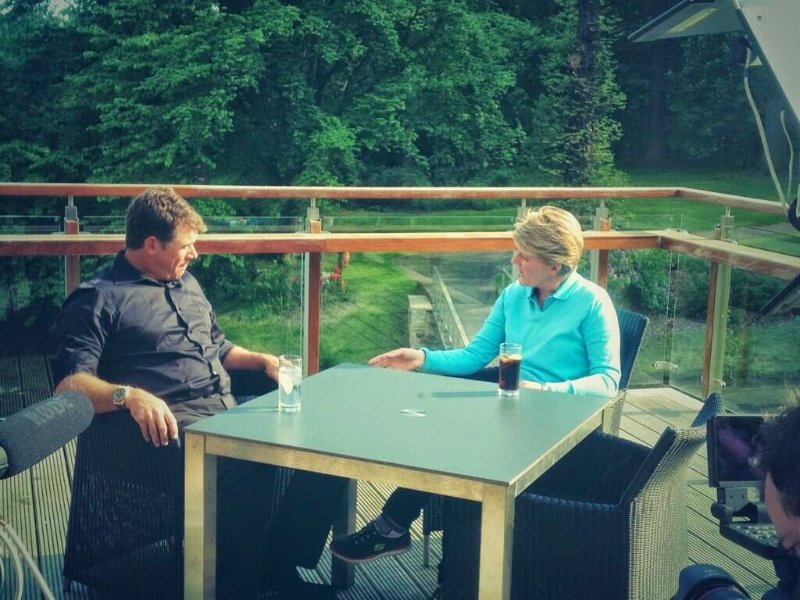 Preparing to film for any interview whether on Location or Studio based these days especially a Multi-Camera shoot takes a lot of organisation and thought.
How where we going to film 2 special guests, one interviewer in a clubhouse on a Golf Course miles from any major city that being Newcastle Upon Tyne and no way to scout (Recce) the location.
The Clare Baling show is a Topical weekly live chat show with guests and as such we had a good setup there because we knew that this would be a static shoot either in the clubhouse or outside depending on the weather and nothing more so we thought. As it happened I had the opportunity to look around the venue on arrival as I was the first there and the Clubhouse had an outdoor veranda area where I could set up the shoot from. The weather was occasional bright sunshine and although it may sound great for filming its actually a nightmare as we found out because when the sun is constantly coming and going you end up constantly adjusting the iris and exposure to compensate for light changes, its awful to watch.
The daylight balanced enough in the afternoon and we set up the the 4 Canon C300's around the table capturing the interview action from different angles, a one shot, two shot and wide plus reverse shots of guests to get as much coverage and variety for the edit. As it happens we only needed to use natural lighting and 1 large LED source to light the interview.
The C300's with their 35mm large sensors and global shutters proved a great asset to filming in a low light environment and we had no problem delivering a great interview to the client BT Sport.
The best case solution to this is to control the environment and set by shooting indoors. We had 4 Canon C300 film cameras and tons of LED lighting and Negative fill to create a controlled and defined interview with our guests but the interior of this clubhouse was drab and uninspiring. Out on the veranda however we had great space and a background onto hole 18, what more could we want.
If you would like to know more on how to film your brands product, service or an interview for Broadcast, shareholders or any kind of audience please give us a ring and check me out at